Course Highlights and Why Cyber Security Course in Marathahalli at FITA Academy?

A special team is assigned to constantly upgrade the syllabus of the course in order to meet the standards of the growing technology.

Comprehensive understanding of cyber security and its approaches from the real-time Industrial experts and certified trainers.

Cyber Security Training in Marathahalli has hybrid classes of both theory and practicals.

Guaranteed placement support and booming opportunities are brought in for the students through FITA Academy's tie-ups and networking with boundless firms and companies.

Gain knowledge through working on real-life industrial projects and case studies with trainers and experts.

The Cyber Security course provides training in vulnerabilities in web development like Injection, CSS, and XSS along with network security.

Smart classrooms with lab facilities to earn practical knowledge.

FITA Academy provides dedicated one-on-one career assistance to their students to become a star in their fields.

Regular wrap-up sessions to make the students remember the knowledge gained in classes to strengthen their skills.

Cyber Security Course in Marathahalli trains students in programming languages and necessary tools like DVWA, git, Burp Suite, Wireshark, Kali Linux, and more.
Upcoming Batches
09-12-2023
Weekend
Saturday (Saturday - Sunday)
11-12-2023
Weekdays
Monday (Monday - Friday)
14-12-2023
Weekdays
Thursday (Monday - Friday)
16-12-2023
Weekend
Saturday (Saturday - Sunday)

Classroom Training
Get trained by Industry Experts via Classroom Training at any of the FITA Academy branches near you
Why Wait? Jump Start your Career by taking the Cyber Security Training in Marathahalli!
Instructor-Led Live Online Training
Take-up Instructor-led Live Online Training. Get the Recorded Videos of each session.
Travelling is a Constraint? Jump Start your Career by taking the Cyber Security Course Online!
Trainer Profile
Trainers are graduates of Information Security and are certified in training Cyber Security to commoners.

The Cyber Security trainers of FITA Academy are Industrial experts who provide their strategy for security and insights from their experience. 

Trainers have experience auditing Data centers, Network infrastructure, SOC review, Security testing of web applications, troubleshooting multiple networks, and other cyber security services. 

Our trainers possess knowledge of modern technology, equipment, and tools. 

The trainers also work on the syllabus modules of the course and upgrade the training material. 

Cyber Security Training in Marathahalli at FITA Academy has trainers who constantly research the new methods of security and are updated with the growing vulnerabilities and threats in technology.

Trainers have technical experience in conducting security testing as well as the

Ethical Hacking

modules on OWASP testing methodologies and penetration testing. 

Cyber security mentors provide guideship to students through different interview questions and prepare them for placement through various mock interviews. 

Trainers help the students build their resumes professionally to stand out from the crowd. 

The cyber security trainers in FITA Academy upskill the students with the necessary soft skills along with the technical skills in the course.
Learn at FITA Academy & Get Your
Dream IT Job in 60 Days
like these Successful Students!

Features of Cyber Security Course in Marathahalli at FITA Academy
Real-Time Experts as Trainers
At FITA Academy, You will Learn from the Experts from industry who are Passionate in sharing their Knowledge with Learners. Get Personally Mentored by the Experts.
LIVE Project
Get an Opportunity to work in Real-time Projects that will give you a Deep Experience. Showcase your Project Experience & Increase your chance of getting Hired!
Certification
Get Certified by FITA Academy. Also, get Equipped to Clear Global Certifications. 72% FITA Academy Students appear for Global Certifications and 100% of them Clear it.
Affordable Fees
At FITA Academy, Course Fee is not only Affordable, but you have the option to pay it in Installments. Quality Training at an Affordable Price is our Motto.
Flexibility
At FITA Academy, you get Ultimate Flexibility. Classroom or Online Training? Early morning or Late evenings? Weekdays or Weekends? Regular Pace or Fast Track? - Pick whatever suits you the Best.
Placement Support
Tie-up & MOU with more than 1500+ Small & Medium Companies to Support you with Opportunities to Kick-Start & Step-up your Career.
Why Learn Cyber Security Course in Marathahalli at FITA Academy?
Live Capstone Projects
Real time Industry Experts as Trainers
Placement Support till you get your Dream Job offer!
Free Interview Clearing Workshops
Free Resume Preparation & Aptitude Workshops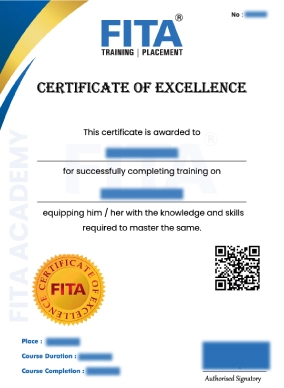 Cyber Security Certification Training in Marathahalli
The Cyber Security Course in Marathahalli provides certification at the end of completion of the course. The certification works as proof of the experience and knowledge you have gained through the course period. Certification from a renowned institution like FITA Academy gives you extra credits and recognition for your knowledge as the industrial people are aware of the hybrid classes of theory and practice in the FITA classroom.  The Certification imparts the necessary skillset to be identified as a professional in Cyber Security. The certification prioritizes you in an interview and opens up a wide range of job opportunities in Bangalore, and other parts of the country. The Cyber Security Training in Marathahalli provides the students with the basic knowledge of identifying the potential threats and advanced knowledge of protection with modern tools and technologies.  FITA Academy is identified as the best Cyber Security Training Institute in Marathahalli. Gaining a certificate from the institution makes you industry-recognized which helps you to stand out in the job market. The increasing demand for cyber security jobs can provide you with hikes for your certification in the field. Certification from FITA Academy is necessary as it gains you experience with real-life projects, networking with Industrial experts, high skill sets, and exposure to new technology as well as trends in the market.
Have Queries? Talk to our Career Counselor for more Guidance on picking the
right Career for you!
Placement Session & Job Opportunities after completing Cyber Security Course in Marathahalli

The Cyber Security course at FITA Academy provides guaranteed placements for all their passed-out students. According to IBM's recent Data Breach Report, it nearly takes 197 days to detect a cyber breach in their data. An additional 67 days to stabilize the website or application apart from that. They are ought to perform their daily routines at business to avoid losses besides the cyber breach. Now, imagine the company's demand for a cyber security expert in these situations. Their roles are vital for the other roles to perform effectively in a company.  The role of a cyber security expert isn't limited to detecting and resolving cyber crimes. It also involves effective monitoring of the company's websites, applications, and data to prevent them from such attacks and threats.
Cyber Security experts are given various job titles like 
Security Engineer

Malware Analysts

Security Analysts

Penetration Tester

Ethical Hackers

Security Architects

Reverse Engineers

Network Engineers  

Information Security Analysts 
Joining the Cyber Security course can also earn you other job roles in the IT Sector. Cyber Security jobs are in demand for popular companies like Deloitte, Accenture, PwC, EY, etc. The other job roles for an individual with Cyber Security certification are, 
Application Analysts- The role of an Application Analyst is to administrate, maintain and monitor software infrastructures and applications. 
System Implementation Managers- The role is to implement a new system, technology, and program into an organization. 
Systems Security Analysts- A system security analyst detects cyber breaches, installs software to protect data, and monitors the system, software including data to prevent any kind of cyber threat. 
Network System Engineers- They perform remodeling and integration of the existing network facilities like WAPs, VoIP, UPSs, and others.
Computer Analysts- They run system checks, analyze computer data, troubleshoot software, and hardware problems, and design data models.  
The Cyber Security Course in Marathahalli at FITA Academy provides the righteous road map for students to reach great heights in the cyber security alert field. Both the soft skills and the necessary technical skill sets are insulated to students in the due course of the training.
Success Story of Cyber Security Course in Marathahalli
I completed the Cyber Security course in Marathahalli at FITA Academy, a few weeks ago. They have the best up-to-date syllabus for the course. This helps in gaining expansive knowledge in the domain with exposure to the new technologies and trends in the field. Their approach to teaching the students is appreciable as they blend theoretical knowledge with the experiments in the class. Good Job, FITA Academy!
I joined the Cyber Security course at FITA Academy, a few days ago. Their classes are amazing. Trainers are very well interactive and open to clarifying all the doubts. The interactive classes help me in concentrating without much distraction. They take up regular recap classes to brush up on what has been learned earlier. This helps to connect well with the day's class from the previous concepts. Thank You, FITA Academy!
I have been placed through the placement cell of FITA Academy after the end of the course. They bring in many popular companies as well as start-ups for the recruitment drive. They also provided me with career mentorship to understand the extensive job opportunities for the course. They have brightened my career journey through proper course training and mentorship. Thanks much, FITA Academy!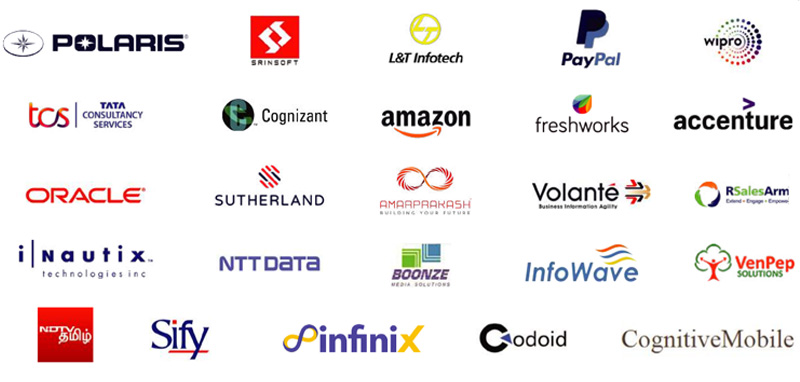 Frequently Asked Question (FAQ) about Cyber Security Course in Marathahalli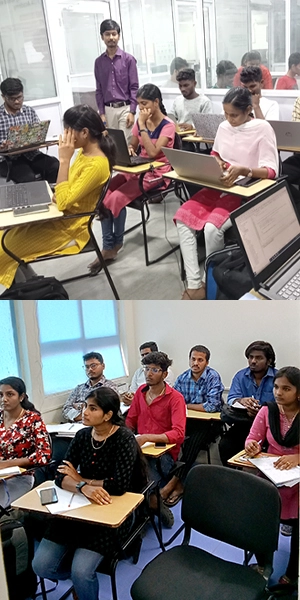 Kickstart your career in Cyber Security in this computer-reliant world. Join the Cyber Security Course in Marathahalli at FITA Academy to excel in the cyber domain. 
Cyber Security
Cyber Security is the study of protecting networks, systems, and data from cyber-attacks and threats. The attacks are aimed at illegally changing, destroying, or accessing sensitive information; extracting money from users; interrupting business routines. 
Significance of Cyber Security
Cyberattacks can be motivated by social, ethical, or political factors. Nonetheless, the vast majority are motivated by financial motives. The cybercrime industry is a billion-dollar business. Other common factors that emphasise cybersecurity are, 
The widely available hacking tools in the black market.

The rising cost of security breaches.

One of the top 10 ranked business threats globally. 

Growing sophistication in attacks due to advanced persistent threats through ransomware, Distributed Denial of Service (DDOS), etc. 

Even spread of the internet all over the world. 
Popular Types of Cyber Crimes
DDoS Attacks

– This creates high traffic and takes down websites. It prevents users from getting connected with online sites and services.

Botnets

– They can also be used to execute destructive functions and act as malware. Botnets are made up of infected machines that are managed by hackers from different locations. These botnets are then used by remote hackers to send spam or attack other computers.

Cyberstalking

– This type of cybercrime entails online harassment, in which the user is bombarded with messages and emails.

Phishing

–

Hackers send malicious email attachments or URLs to users in order to obtain access to their accounts or computers in this form of attack. Users are duped into responding to emails that claim they need to change their password or update their billing information, allowing criminals access.
How to Manage Cyber Security 
Regular Risk Assessments

–

Regular cyber risk assessments aid in the identification and evaluation of threats, as well as the detection of whether the controls in place are adequate. It is a low-cost and effective method of safeguarding your digital assets.

Password Management

– Create policies and awareness events to ensure that users create difficult-to-guess passwords. Before deploying an application or device into production, default passwords should be changed.

Leadership commitment

– Cybersecurity requires visible buy-in at the highest levels of the organization. Employees will be dedicated to the role of being aware when they receive explicit support from experienced management and the board of directors.
Popular Types of Cyber Security
Network Security

– It is the process of securing a network from intruders.

Application Security

–

The goal is to keep software and hardware safe against cyber crimes. Any hacked application could allow access to the data it was supposed to secure. Security starts in the design phase before a program or device is deployed.

Information Security

– Data integrity and privacy are protected by it, both in storage and in transport.

Operational Security

– The processes of handling and securing data assets are included in this type. 
Who can join Cyber Security Course at Marathahalli?
A minimum of 50% aggregate in 12th and any computer-related undergraduate degree like BE/BTech or BSc degree in Computer Science, Cyber Security, IT, and other equivalent courses are eligible to take up the Cyber Security Course in Marathahalli at FITA Academy.