Course Highlights and Why Artificial Intelligence Course in Marathahalli at FITA Academy?
A detailed introduction to the basics of Artificial Intelligence (AI). This includes an overview of key concepts like Natural Language Processing (NLP), Machine Learning, Deep Learning, and Data Mining.
Comprehensive and Up-to-Date Curriculum: Our course curriculum is designed in collaboration with industry experts and covers all key aspects of Artificial Intelligence.
Renowned Faculty: Our faculty members are highly experienced and have a working knowledge of various Artificial Intelligence applications.
Industry-Ready Curriculum: Our course curriculum is designed to help students gain employment in the Artificial Intelligence industry.
State-of-the-Art Facilities: We provide students with access to state-of-the-art facilities and equipment required for learning Artificial Intelligence.
Hands-On Learning: Our Artificial Intelligence Training in Marathahalli provides students with ample opportunities to learn through hands-on assignments and projects.
Placement Assistance: We provide our students with placement assistance and help them connect with leading Artificial Intelligence companies.
Industry Exposure: We expose our students to the latest industry trends and help them build relationships with industry experts.
Upcoming Batches
| | | | |
| --- | --- | --- | --- |
| 01-06-2023 | Weekdays | Thursday (Monday - Friday) | |
| 03-06-2023 | Weekend | Saturday (Saturday - Sunday) | |
| 05-06-2023 | Weekdays | Monday (Monday - Friday) | |
| 10-06-2023 | Weekend | Saturday (Saturday - Sunday) | |

Classroom Training
Get trained by Industry Experts via Classroom Training at any of the FITA Academy branches near you
Why Wait? Jump Start your Career by taking the Artificial Intelligence Training in Marathahalli!
Instructor-Led Live Online Training
Take-up Instructor-led Live Online Training. Get the Recorded Videos of each session.
Travelling is a Constraint? Jump Start your Career by taking the Artificial Intelligence Online Course!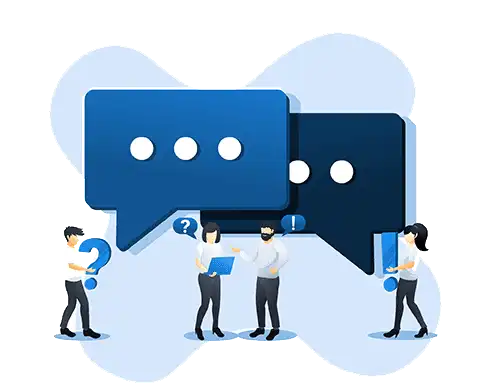 Have Queries? Talk to our Career Counselor
for more Guidance on picking the right Career for you!
Trainer Profile
Expertise in teaching Artificial Intelligence using various methodologies. 

Strong academic and industry background in Artificial Intelligence.

Extensive experience in teaching Artificial Intelligence Course in Marathahalli to students of different backgrounds.

Passionate about teaching Artificial Intelligence and helping students learn new skills.

Excellent at explaining complicated ideas in an understandable manner.

Keen interest in keeping up with the latest industry trends and developments.

Excellent faculty who are dedicated to providing students with the best possible educational experience.

We are committed to giving students the necessary tools to succeed in the future.

Provides a dynamic and interactive learning environment that encourages students to think critically and challenge their assumptions.
Features
Real-Time Experts as Trainers
At FITA Academy, You will Learn from the Experts from industry who are Passionate in sharing their Knowledge with Learners. Get Personally Mentored by the Experts.
LIVE Project
Get an Opportunity to work in Real-time Projects that will give you a Deep Experience. Showcase your Project Experience & Increase your chance of getting Hired!
Certification
Get Certified by FITA Academy. Also, get Equipped to Clear Global Certifications. 72% FITA Academy Students appear for Global Certifications and 100% of them Clear it.
Affordable Fees
At FITA Academy, Course Fee is not only Affordable, but you have the option to pay it in Installments. Quality Training at an Affordable Price is our Motto.
Flexibility
At FITA Academy, you get Ultimate Flexibility. Classroom or Online Training? Early morning or Late evenings? Weekdays or Weekends? Regular Pace or Fast Track? - Pick whatever suits you the Best.
Placement Support
Tie-up & MOU with more than 1500+ Small & Medium Companies to Support you with Opportunities to Kick-Start & Step-up your Career.
Artificial Intelligence Certification Training in Marathahalli
About Artificial Intelligence Certification Training in Marathahalli at FITA Academy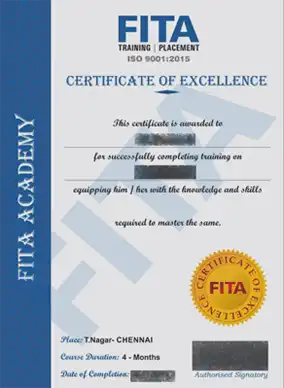 Artificial Intelligence Certification Training in Marathahalli
FITA Academy's Artificial Intelligence Certification Course in Marathahalli is designed by expert professionals to prepare students for potential career paths within Artificial Intelligence. Students will receive thorough explanations of all topics covered in this course, along with multiple practice assessments. The program emphasizes practical instruction, allowing students to apply what they have learned as soon as they complete it. Upon successful completion of this Artificial Intelligence Course in Marathahalli, students will have a detailed understanding of how AI works, from data science to application development. At the end of this Artificial Intelligence Training in Marathahalli, students are certified as an expert in Neural Networks. This certificate is a mark of excellence when applying for jobs or promotions and demonstrates proficiency in AI technologies.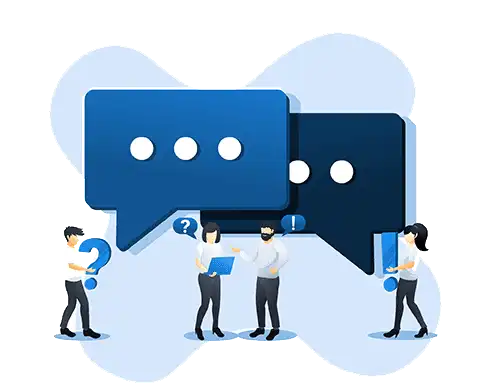 Have Queries? Talk to our Career Counselor
for more Guidance on picking the right Career for you!
Job Opportunities After Completing Artificial Intelligence Course in Marathahalli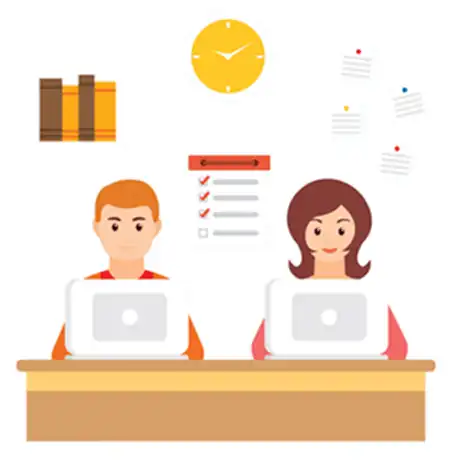 Job opportunities are the most sought-after dream of everyone. It's a dream that comes true only when you complete a course or get an education from Artificial Intelligence Training in Marathahalli and start your career as a software developer. The job world has changed dramatically now with the rise of smart devices, which have made our lives easier and created new career options for people across the globe. Companies are on the lookout for candidates who have skills like Machine Learning, Data Science, and Artificial Intelligence. As a result of these changes, companies are offering huge packages to attract talented individuals. If you want to take part in this booming technology sector, then our Artificial Intelligence Course in Marathahalli can give you confidence that you don't miss out on any opportunity. Here are some of the Job Opportunities After Completing the Artificial Intelligence Course in Marathahalli at FITA Academy, Bangalore.
Artificial Intelligence Developer: These days, every company is using artificial intelligence in various ways due to its capability to increase productivity and reduce human errors. Thus, getting into the field of software engineering is the ideal choice for those interested in gaining hands-on knowledge of AI. As a software engineer, you would design the algorithms used by machines to perform particular tasks, write code to make sense of large amounts of data, and create applications that combine machine processing power and human expertise (such as Siri).
Data Scientist: With the increasing demand for AI engineers, data scientists are also becoming essential parts of the workforce. While there isn't much difference between them at first glance, data scientists focus more on analysis while AI engineers are more involved in creating algorithms. However, with the advent of deep learning, even AI engineers are moving toward data science roles. So if you are good at coding and enjoy crunching numbers, consider joining a data science role within an organization where you use both programming and analytical skills to solve complex problems.
Machine Learning Engineer: In today's fast-paced world, we rely upon machines to do almost everything – from driving cars to analyzing data. Take, for example, if you run a Google search based on what it thinks is relevant to a query rather than writing down each keyword yourself, you are already benefitting from AI. Likewise, if you send an email instead of typing it out manually, you're using AI. If you go ahead and read it back, chances are you'll notice mistakes that the software made automatically! So this means that even though you may not be directly developing AI systems, you're still indirectly working with them.
Machine Learning Researcher: A machine learning researcher develops, designs, and applies software tools and techniques that enable computers to perform a given task better than humans. Although it differs slightly from other positions such as software developers or researchers, MLR requires a strong passion for research, problem-solving, and innovation. The challenges faced by those working in AI include finding the right balance between exploration and exploitation, designing models that work well under different conditions, building robust systems that can adapt to unexpected situations, making sure the training process is error-free, etc.
AI Technical Lead: One of the primary responsibilities of a technical lead is to mentor the team members in their efforts to achieve specific business goals. They need to understand the needs of their teams very well so they know where resources should be allocated and how to best guide them towards solutions. This position requires excellent communication skills as leads often communicate with clients, product owners, management, and technical staff on behalf of the development teams.
Student Testimonials
I did my Artificial Intelligence Course at FITA Academy in Marathahalli. The faculty is really good and they have rich experience in this domain. The course curriculum is well-designed and it helped me to gain a comprehensive understanding of the subject. With my experience I had FITA Academy, I would definitely recommend this institute to anyone looking for quality training in Artificial Intelligence.
I have studied AI at FITA Academy and I have to say that it has been a great experience. The faculty is very knowledgeable and experienced in the subject and they are always willing to help the students. The facilities are also great and I had a great experience working on different assignments. The program is also very well organized and the schedule is very well planned. The classes are interesting and the trainers make sure that the students are learning the material.
I found this Artificial Intelligence Course in Marathahalli to be very challenging, but also very rewarding. The instructors are very experienced and knowledgeable about their subject They excel at explaining the subject matter in a way that's easy to grasp. They are also very helpful and always willing to assist students.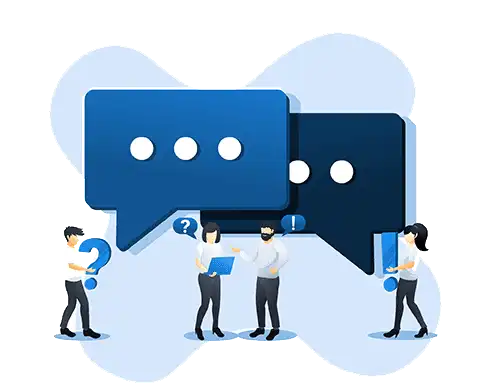 Have Queries? Talk to our Career Counselor
for more Guidance on picking the right Career for you!
Additional Information
AI has come into prominence as a field of study due to its potential for applications in fields such as healthcare, finance, and telecommunications. At FITA Academy, we offer a comprehensive Artificial Intelligence Course in Marathahalli that provides students with the foundational knowledge and skills necessary to work in this rapidly growing field. This course provides a broad overview of the subject matter, including an introduction to artificial neural networks, machine learning, natural language processing, computer vision, robotics, automation, data mining, reinforcement learning, genetic programming, and evolutionary computation.
Students will also learn topics like how to write a program using a variety of high-level languages, software development best practices, data structures, algorithms, theory of computation, hardware implementation, and distributed systems. The course introduces the concepts of object-oriented programming (OOP) and includes a discussion of key topics such as inheritance and polymorphism, encapsulation and abstraction, design patterns, abstract classes, interfaces, exceptions, mutability, testing, and debugging.
The course culminates with the execution of a project where participants will implement a solution to a problem relevant to their current career or future career path. Participants who complete the Artificial Intelligence Course in Marathahalli will receive a certificate upon successful completion.